Storytel Originals features unique, high-quality stories 
'Book Oasis' one of highlights of company's participation done in partnership with Sharjah Book Authority
UAE, November 12, 2018 – Storytel Arabia, the newly launched division of Europe's leading platform for audiobooks, unveiled its Storytel Originals in Arabic at the recently concluded 37th Sharjah International Book Fair (SIBF). Storytel Originals, a literary series especially written for audio, is exclusive for Storytel's subscribers. It is another addition to the company's still growing portfolio of over 23,000 English audio titles and over 1,000 Arabic titles.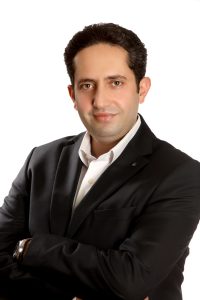 Ammar Mardawi, Country Manager, Storytel Arabia, said: "Storytel Originals reflects our commitment to create unique, high-quality content in categories where we don't find enough titles published in print. By paying attention to what our users are looking for, we are able to create original content that fits their needs. We're starting with four titles, namely  Black Star by Joakim Ersgard, which has 10 episodes and is translated from Swedish to Arabic; Virus by Daniel  Abrej, which has 10 episodes and is translated from Swedish to Arabic as well; Graviton by Marga West, which has 15 episodes and is translated from Dutch to Arabic; and Real Fear, which is a collaboration between authors from across the world and is translated into eight  languages. Users can listen to any of the Storytel Originals and other audiobooks through Storytel app."
Apart from the launch of Storytel Originals in Arabic, the company partnered with SIBF's organizer, Sharjah Book Authority, this year to set up three engaging and innovative stops called Book Oasis where visitors to the book fair were able to relax while listening to an audiobook.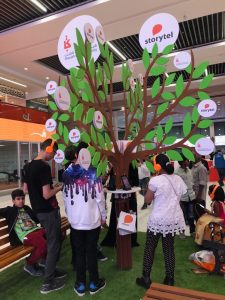 "Every year, we partner with Sharjah Book Authority to spread awareness and give visitors a unique and memorable experience during the event in line with our common belief that knowledge and reading is the noblest way for people to communicate with each other. Audiobooks are making this connection even easier given that, as per our reports, 75 per cent of Storytel users consume more print books after joining our community. Storytel audiobooks will benefit the younger generation by giving them an opportunity to experience literature in a different way. We are proud to be associated with Sharjah Book Authority through which we are able to enjoy a maximum exposure in the Middle East region." added Mardawi.
Storytel, which currently operates in 15 countries, reiterated anew its commitment to further increase its Arabic titles to cater to Arabic speakers.