e-Learning in the Middle East
to witness annual growth rate of 9.8 per cent
Orient Planet Academy announces new course dates for 2018
January 29, 2018 –
The Middle East's online education is forecasted to experience continuous growth thanks to the rising government investments and increasing popularity of e-learning especially among professionals. According to a report by Research and Markets titled the 'Middle East Online Education & E Learning Market Size, Demand, Opportunity & Growth Outlook 2023,'the regional online education and e-learning market is seen to register a compound annual growth rate (CAGR) of 9.8 percent during the forecast period.
Saudi Arabia holds the biggest share in the regional market and is expected to earn USD 237.1 million by 2023. The UAE market is expected to follow closely with a CAGR of 10.3 percent over the forecast year, said the report.
Looking to be part of this expected growth, a large number of online academies in the region have sprung up – serving as a major indicator of the steadily expanding e-learning industry. In line with this, Orient Planet Academy (OPA), the Middle East's first online academy dedicated to public relations (PR) and communications practitioners, has recently announced its upcoming course dates for 2018. The online classes for next year will take place on February 15, and March 8, April 05. OPA offers courses designed to enhance their skills and compete in a continuously evolving work environment.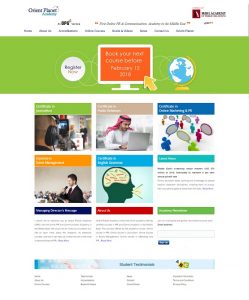 Nidal Abou Zaki, Managing Director, Orient Planet Group, said: "The region's adoption of e-learning practices and growing positive attitude towards online education are major influencers and growth drivers for the market. Growth predictions are only to be expected as the Middle East embraces this type of educational method in pursuit of continuous learning in the era of digital explosion. OPA remains steadfast in its commitment to promote e-learning in the region. For 2018, we have already scheduled our new course dates and we hope PR and communications practitioners will join our growing community of students and learn from practicing industry professionals to help keep them ahead of the competition."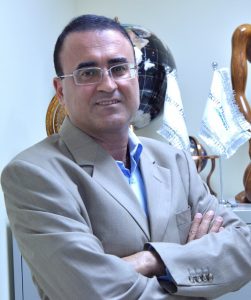 Nidal Abou Zaki, Managing Director, Orient Planet Group
OPA is a direct collaboration between Orient Planet, one of the Middle East's most rapidly growing PR marketing and communications consultancies, and the Irish Academy of Public Relations, an Ireland-based international online education provider of courses in communications disciplines. It offers internationally recognized certificate courses in PR, Online Marketing & PR, Journalism, English Grammar and Diploma in Event Management. Its other offerings include Arabic courses in Online Marketing and PR and Diploma in Event Management. Each course takes 10 to 12 weeks to complete and students are required to finish one module every week and pass all requirements before a certificate is awarded.