A move to encourage visitors & residents to share their tourism experience in the emirate
Sharjah, October 29, 2018 – The Sharjah Commerce and Tourism Development Authority (SCTDA) announced that it will launch its interactive blog during its participation in the upcoming Sharjah International Book Fair, with an aim to encourage visitors and residents of Sharjah to share their positive experiences in the emirate. The blog provides an ideal platform to share memorable experiences of visits to the emirate's tourism and entertainment sites. The Sharjah International Book Fair this year will be held from October 31 to November 10 at Expo Center Sharjah.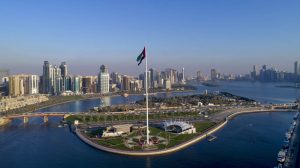 In a move to better engage audiences, SCTDA's blog will run a contest encouraging participants to write articles on their views and personal experiences about Sharjah in 300 to 400 words. Participants must focus on one of three main categories- Culture and Heritage; Food and Street Food and Adventures and submissions can include photos and a video.. The participants should submit their entries through the official website www.visitsharjah.com  for a chance to win and have their work published on social media platforms. The contest will run until November 25th and one winner will be chosen from each of the three categories.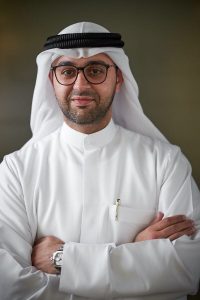 H.E. Khalid Jasim Al Midfa, Chairman of SCTDA, said: "The interactive blog provides us with the opportunity to connect with different segments of society and their interests by relating to their personal experiences during their visits to the emirate. At SCTDA, we continue our efforts to support the tourism sector in Sharjah, which plays a major role in strengthening the GDP of the Emirate. We have committed ourselves to promoting Sharjah as an ideal family tourism destination through the adoption of innovative tourism strategies to provide a unique experience for tourists, while also maintaining the integrity of our culture and heritage, led by the Sharjah Tourism Vision 2021 that aims to attract 10 million tourists by 2021. We will utilize the Sharjah International Book Fair platform to attract tourists seeking to explore the Emirate."
"Recently, the emirate of Sharjah was named the 'World Book Capital for the year 2019' by UNESCO. The hosting of events such as the Sharjah International Book Fair will foster a culture of reading in the UAE and will create an ideal platform to enable the exchange of new ideas and cultural initiatives. It also underscores the Emirate's keenness to promote the culture of reading among all members of society," he added.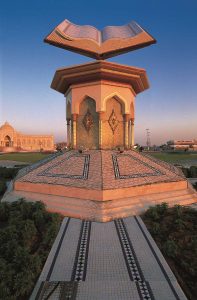 The 2018 edition of the Sharjah International Book Fair is set to showcase more than 1.6 million titles, including 80,000 new ones. Over 1,800 publishing houses from 77 countries will participate in the Fair, themed the 'Tale of Letters.'