of the Governing Board of Institute for Information Technologies in Education (IITE)
UAE, 03 November 2018 – UNESCO has issued a decision to renew the chairmanship of Dr. Mansoor Al Awar, Chancellor of Hamdan Bin Mohammed Smart University (HBMSU), to the Governing Board of the UNESCO Institute for Information Technologies in Education (IITE). The renewed term covers a period of four years and will end on 31 December 2021. Dr. Mansoor Al Awar was unanimously elected as Chairman of the Governing Board by members of the Council in 2014.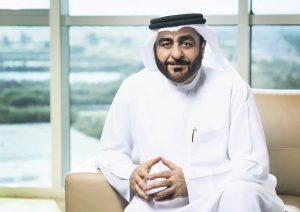 The renewal of Dr. Mansoor's term as Chairman proves to be highly significant as the move reflects his remarkable success in leading the governing board, especially in achieving the objectives it has set out to do—prompting UNESCO to initiate the renewal of his term as Chairman. The extension of the term is also a clear indication of the ability of UAE nationals to lead international organizations with excellence, which is an unprecedented achievement for the Arab world as Dr. Mansoor is the first Arab to hold this prestigious position. Moreover, the renewal of Dr. Al Awar's chairmanship affirms the UAE's wise leadership's efforts in choosing leadership positions in the country and that the choice is subject to strict rules and criteria based on impartiality and merit.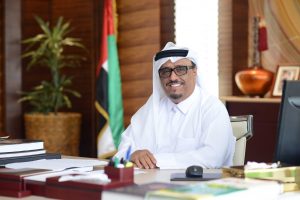 H.E Lieutenant General Dhahi Khalfan Tamim, Deputy Chairman of Police and General Security in Dubai and Chairman of Hamdan Bin Mohammed Smart University's (HBMSU) Board of Governors (BOG), expressed his happiness over UNESCO's decision to renew the chairmanship of Dr. Mansoor Al Awar to the Governing Board of the UNESCO Institute for Information Technologies in Education (IITE). He said: "I hope that what Dr. Mansoor achieved on the global stage will serve as an inspiration for all the people of the country to promote a culture of excellence. UNESCO's confidence in a prominent Emirati figure such as Dr. Al Awar represents a clear message that the people of the UAE, with the support of our wise leadership, are capable of achieving international leadership and excellence in realizing UAE's unparalleled ambitions."
Commenting on the decision of UNESCO to renew his chairmanship, Dr. Mansoor Al Awar said: " I would like to affirm that this achievement would not have been possible without the great support provided by the UAE to its people, under the leadership of His Highness (H.H.) Sheikh Khalifa bin Zayed Al Nahyan, President of UAE, as well as the unlimited support from H.H. Sheikh Mohammed Bin Rashid Al Maktoum, Vice President and Prime Minister of the UAE and Ruler of Dubai. I would also like to emphasize that I am indebted to H.H Sheikh Hamdan Bin Mohammed Bin Rashid Al Maktoum, Crown Prince of Dubai, Chairman of Dubai Executive Council and HBMSU's President, for the guidance that he has given, supporting my performance and setting the road ahead, which has enabled me to reach this prestigious international position."