Course held in cooperation with Dubai Courts in line with EIPA's continuing efforts to strengthen UAE's IP structures
UAE, October 22, 2018 – Following the success of the first Intellectual Property Expert Diploma program, Dhahi Khalfan Intellectual Property Center, which operates under the Emirates Intellectual Property Association (EIPA), announced that it recently launched the program for a new batch of participants which will be held until January 22, 2019 in cooperation with the Dubai Courts.
The 2nd Intellectual Property Expert Diploma program aims to develop a new set of accredited experts in the field of patenting, registered trademarks, copyrights and intellectual property rights, in line with EIPA's continuing efforts to strengthen the country's IP structures and enhance the knowledge and skills of national human resources in IP laws in accordance with international practices.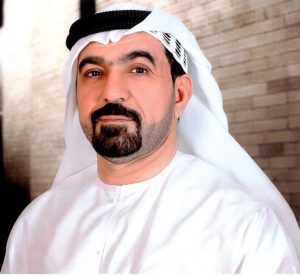 His Excellency (H.E.) Dr. Abdul Quddoos A.R. Al-Obaidli,
Assistant Commander for Excellence & Pioneering, Chairman of EIPA
H.E. Taresh Eid Al Mansouri, Director General of Dubai Courts: "The UAE places great importance to intellectual property rights and has imposed strict laws and procedures to protect them. The Intellectual Property Expert Diploma is a major step forward in developing the country's human capital which is one of the main priorities of the government. It also contributes in enhancing a legal culture that protects intellectual property which comes in the form of ideas, literature, and other concepts, in line with the directives of the country's wise leaders to improve capabilities of nationals. These efforts are aligned with the UAE Vision 2021 set to build a competitive knowledge-based economy which runs on innovation and led by highly-qualified Emiratis, thereby positioning UAE as a world leader."
He added: "Our participation in organizing the program, which is a first in the region, is part of our continuing cooperation with our partners, the Dhahi Khalfan Intellectual Property Center and EIPA. We believe this program will continue to strengthen the UAE's efforts in enforcing IP protection laws and create a strong set of trusted experts that can support our initiatives in building an environment conducive to creativity."
H.E. Dr Abdul Quddoos A.R. Al Obaidli, Assistant Commander for Excellence & Pioneering, Chairman of EIPA, noted: "Intellectual property is a priority in the UAE, which has been keen on developing an integrated strategy that promotes innovation and creativity towards building a knowledge-based competitive economy to achieve UAE Vision 2021. We remain keen in developing a system that protects intellectual and creative production in all its forms to create a supportive environment for scientists, researchers and innovators. The second Intellectual Property Expert Diploma highlights the importance of providing high-level training programs to build qualified and competent staff that will protect intellectual property rights."
Al Obaidli said that the huge turnout of participants when the program was introduced reflects the support to EIPA's efforts to train nationals in the field and recognizes the importance of creators and innovators at the individual and institutional level, and added that the program is a key step towards enhancing administrative systems and developing laws and legislations that protect IP rights, as well as the formation of a solid IP structure in the UAE.
He explained that such programs will continue to improve the country's global competitiveness in the field led by highly-competent citizens, and EIPA remains keen to provide training in leading global practices to ensure that national staff are abreast with the latest advances in the field including boosting the country's global ranking in the Rule of Law Index.
The diploma program is the first in the region designed to enhance knowledge and skills in law enforcement and is composed of four sections including: the IP System Entry and International Conventions; Diploma of an Expert in Patents and Trade Secrets; Diploma of an Authorized Expert in Literary Property; and Diploma of an Expert in Trademarks and Illegal Competition. The Diploma is supervised by high-profile academics and accredited experts from the World Intellectual Property Organization (WIPO). To qualify for the program, applicants must have completed a bachelor's degree from a recognized university.
Al Obaidli commented: "The Association, in cooperation with the Dubai Courts, is committed to investing in human resources and providing trainees with expertise, professionalism and latest knowledge in the field of intellectual property on par with international best practices. We are confident that the Diploma will greatly contribute to the promotion of innovation and drive the government's efforts of establishing strong foundation in intellectual property protection, which is one of the strategic priorities of our wise leadership."
EIPA continuously works to promote the best use of procedures and legal approaches to protect intellectual property and introduce its scope of application in government bodies. EIPA conducts a series of initiatives such as training, conferences and workshops through the Dhahi Khalfan Intellectual Property Center to further raise the UAE's position as a leading regional and global hub in protecting intellectual property.